Thank you, together people like you make the life changing experience difference for toddlers to become lifelong learners of tomorrow. Please help action the One Step Learning (OSL) governance elements outlined below for the noble, sustainable, and humble, cause of:
Making Early Childhood Learning Affordable
The charity is designed to contribute and support the efforts of Canadians and Diaspora Africans in the local Alberta and Canadian communities or elsewhere who want their donations and volunteerism to reach impoverished children globally while benefiting from the tax options available in Canada. In short Albertans, Canadians and other donors can trust that their generosity will shine and go towards a cause they believe in. The charity's aim, purpose, mission, vision, goals, outcomes, strategies, and people matter to many Canadians.
One Step Learning Opportunities Centre (OSL) is grassroots, Edmonton-based, federally, and provincially registered charity that is "Making Early Childhood Learning Affordable" for impoverished toddlers in rural Ghana. Leveraging its play-based daycare, a building and courtyard space donated by OSL Alberta founders, any Canadian generosity received, creates, and impacts positive life changing experiences to guide these 1 – 4 years old children to become life-long learners. For the Albertan or Canadian and other donor, your knowledge, capacity, cash, volunteerism or matching funds contribution impacts positive change, and lasting stewardship relations locally and globally in your strategic gift giving and tax options.
On October 18, 2021, a play-based charitable daycare opened in Entumbil, Ghana for rural children that had no facilities. The daycare provides early childhood learning using Learning Through Play model activities for one- to four-year-old children. A Canadian couple generously donated a large house with lots of activity spaces and materials in the rural town Entumbil, Ghana for early childhood learning purposes. In October 2021 the centre started with 11 children, and now OSL serves 80 children daily. The continued success and positive impact for children and the community alike has exceeded expectations.
Our Purpose
To advance education by establishing, operating, and maintaining a Learning through Play daycare Centre in Entumbil, Ghana; and
To undertake activities ancillary and incidental to the attainment of this charitable purpose
The facility is run by One Step Learning Opportunities Centre (OSL) a Canadian community-based organization charity incorporated in Edmonton Alberta. OSL is a Canadian charity authorised to issue Canada Revenue Agency receipts for donations and tax savings. OSL is registered as an Alberta Charitable organization. OSL is certified by Ghana Department of Social Welfare as a Category "A" Daycare, the highest grading. It is also registered as a Community Based Organization (CBO) operating in Entumbil, Central Region, Ajumako+Enyan+Essiam District, Ghana.

Entumbil is an impoverished farming community in Ghana. Majority of the population are girls and women who are mostly illiterate and unemployed. There was no childcare facility until OSL stepped in. To enable affordability in the Entumbil farming community, One Step Learning Opportunities Centre (OSL) charges a one-time registration fee of GHC 20 (twenty Ghana cedis, equivalent to Cdn$5 and USD$4), and a daily attendance fee of GHC 3 (75 cents Canadian and 60 cents USD$).
A Canadian philanthropy couple donated a building and large space as seed funding to the Canadian charity OSL for early childhood learning in Entumbil, Ghana

80 impoverished children are now served in learning through teachers, support staff, educational materials and use of the environment around them

OSL seeks action funds and relationships from aligned interest donors and supporters in creating early childhood learning opportunities for rural children in Entumbil, Ghana in a safe, quality play-based daycare

Donors meaningful giving is extended globally, and relationships initiated for memorable outcomes

14 jobs have been created in the community

Parents, especially women, are relieved to focus on employment, farming, and careers

Tax savings options for donors


A key learning strategy using the world around the children is that OSL has developed a huge Learning Garden on the compound for education. We emphasize creative development relying on the resources available within our rural environment. The Fruit and Vegetables Learning Garden is a stone throw away at the back of the building. Everyday the children and visitors can see from their activity classroom windows fruits and vegetables that generate questions, curiosity, conversation, and learning. Lots of topics and activities are learned from a well maintained garden.
The elements in the garden facilitate teaching OSL play-based curriculum of: Language, numbers, colours, shapes, hygiene, alphabets, arithmetic, mathematics, science, integration, music, nutrition, health, people, nature, drawings, imagination, manners, life skills, the world around us, community values, education, culture, sharing, roles, and creativity.
Another innovation is nursing many memories teak trees on the compound. Donors can claim a teak tree under their name through their strategic charitable gift giving and legacy.

The world around has opportunities for stakeholders to contribute and opt for name recognition.

| | |
| --- | --- |
| | John Hagan, President, is a chartered professional accountant and a professional certified internal auditor. A CPA, CIA, CRMA, CMA, CGA, BAssC. He has over 30 years work experience in Canada and seven years in Ghana. He is co-founder of the registered charity One Step Learning Opportunities Centre, (OSL) in Edmonton, Alberta Canada. My inspiration? "Play elevates talents and abilities" - John Hagan |
| | |
| --- | --- |
| | Celestina, a co-founder, has worked in dietary for over 20 years in Canada. Prior, she worked in Ghana for ten years as dressmaker and coach. "Early childhood children need learning opportunities to grow and shine" – Celestina Hagan |
The founders have been inspired by how smart and mannered their own grand children have become growing up after experiencing Learning-Through-Play models at daycares in Canada coupled with good parenting.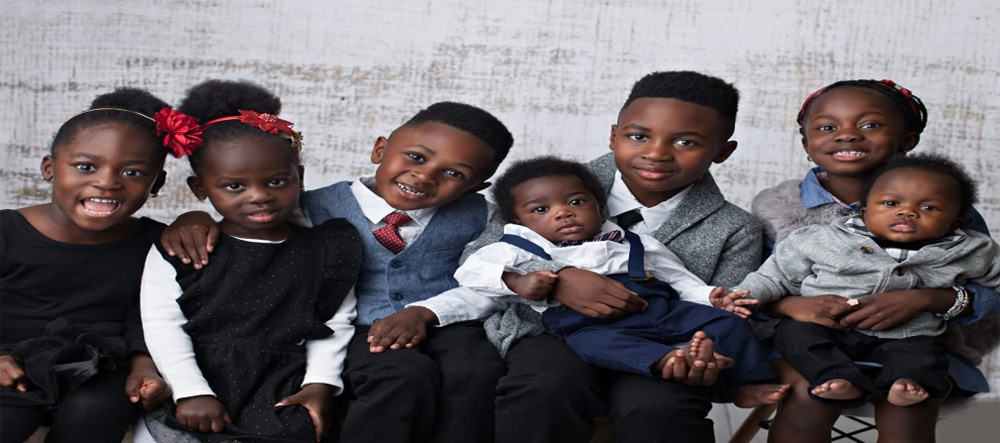 The couple were motivated to find similar opportunities for impoverished children they saw in Entumbil Ghana during a 2018 visit. We needed to act for impact and social good. How can we make daycare affordable to people in Entumbil, Ghana our roots?
Luckily, we have property in Ghana but do not have adequate funds to operate a daycare. We decided the quickest action to satisfy our early childhood learning passion is to create opportunities for the children in Entumbil. One Step Learning Opportunities Centre (OSL) was incorporated in Alberta Canada in 2019 and OSL became a Canada Revenue Agency registered Charity in 2020. So, in 2020, we donated a building with large compound space to OSL for the purpose of running an affordable Learning-through-Play daycare as seed funding.